Welcome Marketing Speak Podcast listeners.

---
I appreciate you listening to the recent podcast with Stephan Spencer. As promised, this page has the links to the free gifts and some links and other resources that were mentioned in the podcast.
If you really liked the "in depth" conversation we had what's working now in online marketing for non-fiction authors, speakers, information publishers and coaches, consider joining our Marketing Mastermind monthly program. The past six months of archived and transcribed lessons alone are worth thousands to your business. You get all those an a free gift with your first month. Check it out here..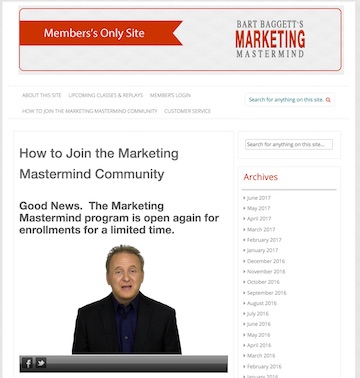 Bart Baggett's Marketing Mastermind Member's Overview
Please invest some time and download the two gifts on this page. You will inspired and captivated. I appreciate you allowing me to be your virtual marketing consultant through these programs.
1. The Magic Question (book and audio book). This book is not about marketing, but is a great read and my best selling book. Look at the "process" of how this book is given away and what is on the thank you page. This is the ideal model of how to build a list of happy fans. We cover this is gift #2, the perpetual lead machine.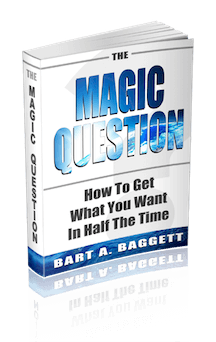 Click here
to download the book, free.
*Note the audio book download will arrive in your email box 24 hours after the PDF book passcodes
2. The Perpetual Lead Machine Video Training course. This is the course that explains the top converting lead magnet I've ever discovered which allows you to run self-funding ads on any topics with a HUGE optin rate (50% or more) and get the costs of your ads paid for within the same day. This is a free gift for a limited time. Grab it from the link below.
GET THE COURSE NOW FREE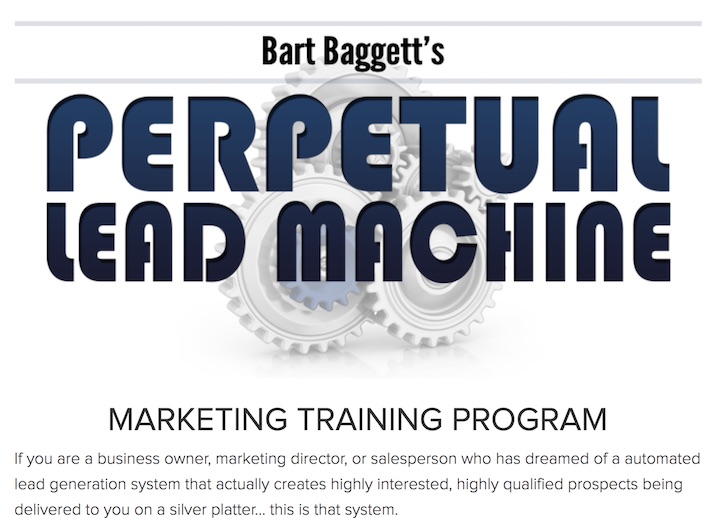 If you've been wondering how to build a platform, build a email list of rabid fans and prospective clients, or simply have a push-button way to turn followers into dollars… this training program is for you.
It is much more than a well defined target customer. It is more than a high converting up to 55% optin page downloadable template to grab your compelling and unique offer. It is more than using our Self-Funded Advertising Blueprint to run ads for practically free.
It is an entire system that combines all these various proven concepts into one cohesive, self-sustaining program that attracts new customers like bees to honey.
The In depth 8 Module Perpetual Lead Machine Video Training Course. This includes Bonus training areas with all worksheets and downloadable execution plans. You get instant access to the member's area upon checkout so you can start building your perpetual lead machine today.
3. Finally, here are some more of our best selling products which are niched to peronsal growth
https://www.handwritinguniversity.com/order/catalog.html