Thursday, May 14th May Mastermind #1: The blueprint for getting leads online

Thursday, May 28th MAY Mastermind #2: The 8-minute lecture to sell 

Mastermind #2: 8 Minute Lecture Blueprint. *Most important seminar for speakers

Title: May Mastermind #2
Date & Time of Class: Thursday, May 28th
The structure of your free lecture which turns audience members into buyers. Use this structure for all your lectures from 10minutes to 90 minutes.  Even if you are not planning on selling from the stage, this structure is key to allowing the audience to be engaged and understand that you can be hired for specific reasons, even if you are not allowed to sell from the stage.

Click here to watch the video replay.
Download the WORD document with overview (shown on webinar)
Download the more detailed time breakdown in EXCEL worksheet format.
Both of the above files are in  a ZIP file . Right Click and Save As.
Full Class Transcript, every word… with images below. Right click the PDF image below.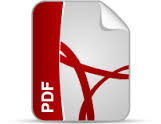 | | | |
| --- | --- | --- |
| Time Code | Topic Being Discussed |                     Learn More |
| [00:00] | | |
| [10:31] | Know the structure how to engage people to continue business with you after speaking. | |
| [13:21] | Composing an introduction that can kill you or can make you in front of the audience. | |
| [17:13] | Know how an introduction can specifically tailor the products to sell effectively at the end of the lecture. | |
| [20:07] | Know how to break the Ice and change the emotional state of your audience away from boredom so you are the focus. | |
| [23:35] | The right way to tell a catchy story. | |
| [31:35] | The breakthrough story which leads to your product or service. | |
| [44:10] | Sense of concrete purpose – How to make people realize as "Why" should be big enough. | |
| [46:24] | Why are testimonials so important? | |
| [50:25] | Sharing the "irresistible offer" that will make them feel safe saying "yes" and creates a sense of urgency and scarcity. | |
| [55:35] | The close.  Take your time.  Stay in the moment. | You must leave time for the close.  If you do not leave time, you will leave money on the table. |
| | | |
| | | |
| | | |