Your Personal Brand Kit
In this class, we discussed the importance of having a Brand Kit and how to make one.
Is your brand clear?  Is what you stand for clear?
Do the images, graphics, and colors match your values?
Watch the replay here.90Minutes
To contact KEN about his course on courses: https://join.virtualengagementacademy.com/start-here
Include all these sections.
Your personal and corporate values
What are the top 5-10 WORDS that help a designer choose images and copy?  Empathy, Honesty, Money, Success, Kindness ? etc.
Favorite Memes or Social Media templates.
A good brand kit includes everything a third-party designer needs to deliver top-quality social media images, business, cards, flyers, and sales letters without dozens of revisions and directions. Give your team what they need to express your brand correctly the first time. The public (your customers) will probably never seen your brand kit.  But, all team members, designers, photographers, advertisers, video editors, and webmasters will see it.
Celebrities, Brands, or People Who Have  A Similar Brand Message
Your best photographs of you or your product or both.
Your original story.
Your preferred Fonts.  UPPER and Lowercase. Exact Name.
Your brand logo
Here are Bart's brand colors used in his new podcast logo.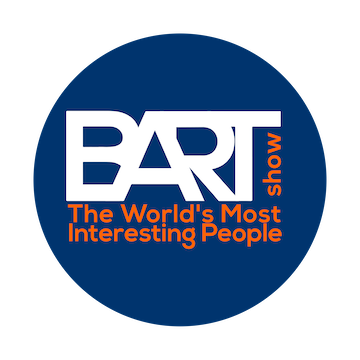 About you.
Your name is ______ Original Story.  Brand Story.  Short, concise. Why are you the right guide to help your customers solve their problems and lead this company?
Your brand colors
Here are some tools to choose your brand colors.
https://www.color-name.com/.  (Your favorite colors have a name and a Hex Code. Know them)
https://coolors.co/palettes/trending
(Choose these trending color palettes. They already match, just pick one and download to use in your brand kit.
Example:
: https://coolors.co/
you can use this website to find out what aligns with you
https://www.color-name.com/
: https://color.adobe.com/create
Google's color wheel
Reacted to "Color Wheel.png" with ?
https://www.youtube.com/watch?v=2QTHs7QSR9o
https://coolors.co/palette/738290-a1b5d8-fffcf7-e4f0d0-c2d8b9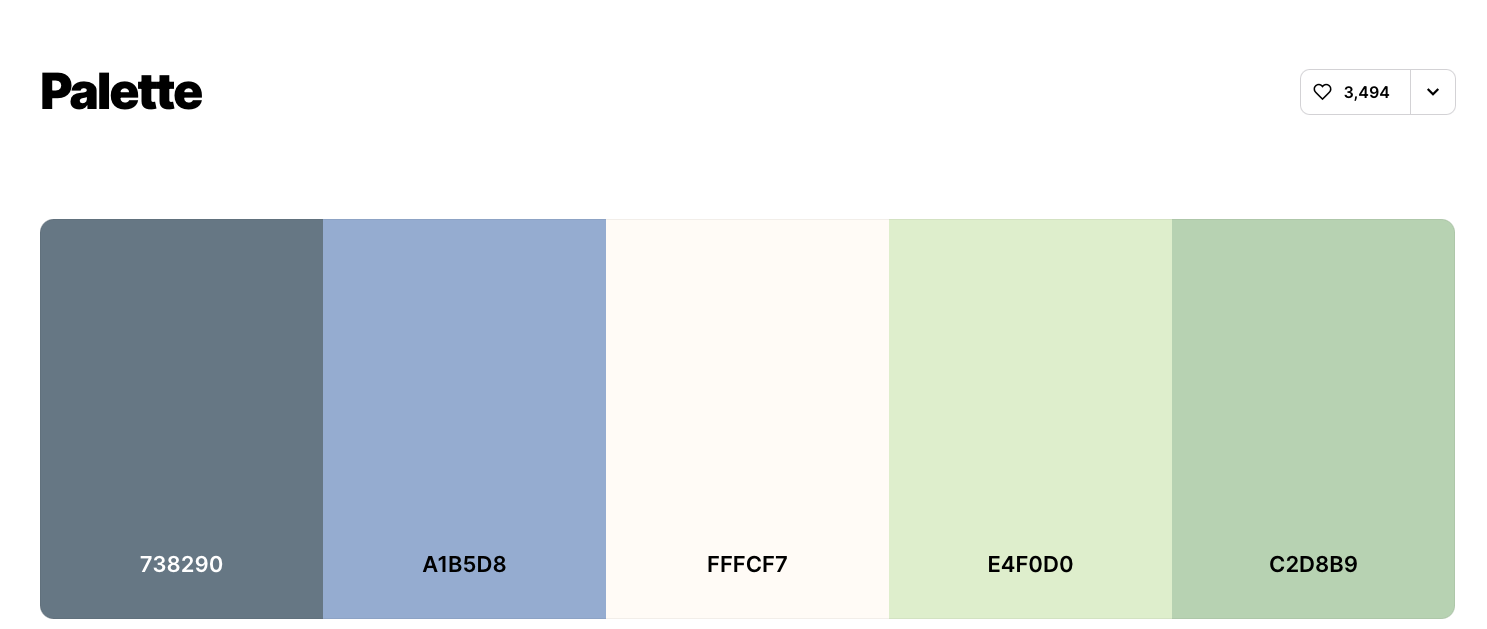 Sample Brand Kit for PRISM personal development brand of courses, books, apps, seminars, etc.
Download the PRISM brand kit and follow the chapter outlines.
Please use the Facebook group to post story brand ideas and use the group to brainstorm, survey, and help each other build this your Brand Kit.  Naturally, your story brand and photographs will all be blended into the Brand Kit.
***** CHAT ROOM ****
00:11:26 Ken Sky: https://join.virtualengagementacademy.com/start-here
00:17:10 Tueykay J: Canadian from Vancouver
00:17:22 Ken Sky: In essence, you are a funny self help marketing expert
00:18:17 Tueykay J: He bought Aviation Gin, built it up then sold it.
00:20:44 Tueykay J: ?
00:20:57 Tueykay J: ?
00:25:25 Ken Sky: He's posting at the hooter fans
00:26:10 Ken Sky: Pointing not posting
00:31:56 Ken Sky: I love that photo
00:37:00 Ana Gomez Ferstl: Can you make that bigger?
00:49:28 Ken Sky: I think a great idea is to look at "YOU" from another country, meaning, someone who does what you do in a different country, different language.
00:49:37 Ken Sky: Turkay, check out https://lauraseiler.com/
00:50:16 Tueykay J: Reacted to "Turkay, check out ht…" with ?
00:54:55 Tueykay J: sort of
00:55:36 Tueykay J: I didn't design anything, except the logo. Only wrote stuff on paper
01:00:38 Heather Wagenhals: How about rigorous?
01:06:43 Mingyon B: hey gorgeous souls, I have to jump off. I will catch up on everything in the replay xoxo
01:10:48 Shrikant Paranjape: Very valuable session, thanks Ken & Bart. I have to leave now to attend something else.
01:24:01 Heather Wagenhals: Reacted to "hey gorgeous souls, …" with ??
01:24:12 Heather Wagenhals: Reacted to "Very valuable sessio…" with ??
01:25:45 Tueykay J: Thank you Ken & Heather for feedback
01:25:58 Ken Sky: Reacted to "Thank you Ken & Heat…" with ??
01:30:33 Heather Wagenhals: Reacted to "Thank you Ken & Heat…" with ??
01:31:37 Heather Wagenhals: Toodles everyone. I am heading to another event?
01:31:43 Tueykay J: Reacted to "Toodles everyone. I …" with ?
01:42:25 Ken Sky: https://join.virtualengagementacademy.com/start-here
Click here to view TUEKAY'S kit and give feedback on the FACEBOOK GROUP