Sharing Your Story Brand
Watch the replay of this special class about the Story Brand.  Watch replay here if you missed it. Ken Sky taught the April class and in this class the business owners presented their final short and revised "STORY BRAND"  The  7 Part Framework and 2-sentence answer to "What Do You Do?" was discussed and improved.
The students came prepared and did "the work".
In the book and April's Story Brand class, where you discovered why it is important to effectively communicate your brand's story and connect with your target audience. Our faculty, experienced in marketing and branding, will guide you through the concepts of Story Brand by Donald Miller and help you discover your own story brand as you bring to class your final STORY BRAND kit . We will be doing a DESIGN BRAND KIT in JUNE, so this is an important part of the process in May.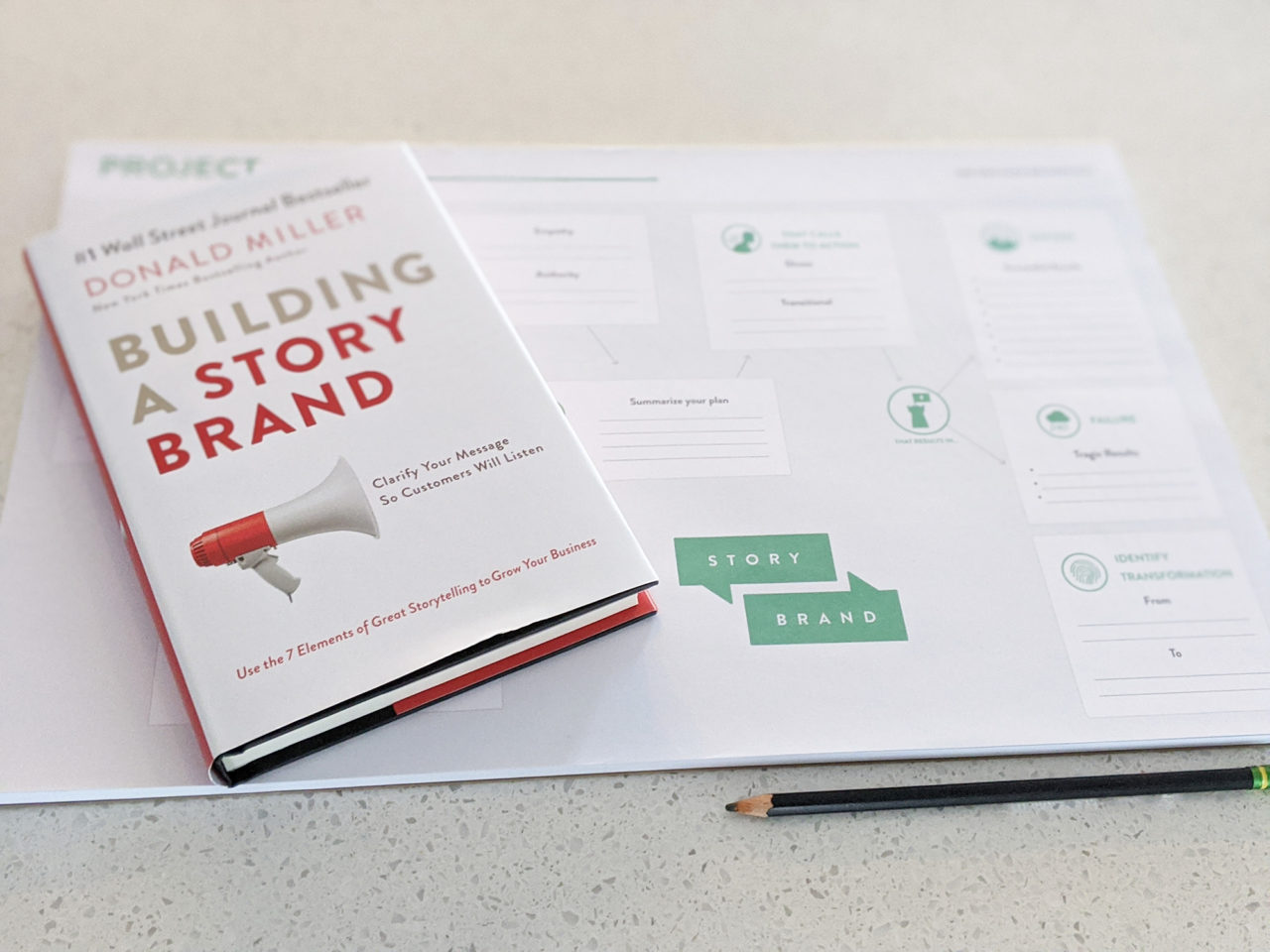 By the end of this class, you will have a deeper understanding of how to create a compelling story brand that connects with your audience and sets you apart from your competitors. Join us and take the first step towards building a strong and memorable brand.
Here is a PowerPoint FILL IN THE BLANK version you can download from Dan Gordon.  PPTZIP file here.
StoryBrand Worksheet TEMPLATE 2_.pptx
We REQUIRED that you read and implement the 7 PART Structure found inside Donald Miller's book before class.
Replay here.  Over 3 hours.  Fast Forward and learn from others.
Download This Before and fill it out if you haven't done this already.
The 7 Point Story Overview Framework.
Storybrand overview worksheet Click to Download
Please use the Facebook group to post story brand ideas and use the group to brainstorm, survey, and help each other build this Story Brand content.  When you dial this in properly, the website and lead-generation tools become much easier to write and deploy
CHAT CONVERSATION and OTHER RESOURCES
00:14:49 Ken Sky: Adobe XD
https://www.adobe.com/products/xd/learn/get-started/what-is-adobe-xd-used-for.html
Here is the website template designed in Adobe HD.  This is a zipped file with the font, so UNZIP first
RIGHT CLICK TO DOWNLOAD Story brand wire frame website template
00:39:05 Ken Sky: https://bigorange.marketing/who-is-the-hero-of-your-website-storybrand-examples-that-make-your-customer-the-hero/
00:41:02 Ken Sky: Maybe something like
00:41:16 Ken Sky: You worked hard for your money,
You deserve to ….. something here
01:03:38 Ken Sky: https://formationspeechtherapy.com/
01:04:25 Ken Sky: Ana, this website has things laid out for you
01:05:41 Heather Wagenhals: Piano is good for math and athletics too
01:10:48 Coach Dan Gordon: Hey Team, here is the template of the file I created to make it easy to fill out your Story Brand. I have it in both Keynote (Mac) format and PowerPoint format.
Here is a PowerPoint FILL IN THE BLANK version you can download from Dan Gordon.  PPTZIP file here.
StoryBrand Worksheet TEMPLATE 2_.pptx
01:15:55 Bart Baggett: Here is a link to the Marketing Mastermind Facebook group. Feel free to post your story brand and we can give you feedback (gentle positive feedback) over the coming month. https://fb.me/g/p_kBw7NB6uSHKKB6Hb/Kiu51Edm
01:20:35 Tueykay, L.Ac: Reacted to "Here is a link to th…" with ?
01:23:11 Ken Sky: What is the website?
01:23:24 Ken Sky: Ed zabel
01:23:36 Bart Baggett: Go here and see if you can LOGIN here: https://www.facebook.com/groups/546035402133457
01:23:52 Bart Baggett: Ed's website: https://www.edzabel.com/
01:30:27 Rashid Digital Daddy: Capture the Unrepeatable: Your Best Shot, Seize It Before Regret Develops.
01:31:13 Pooja Saran: Reacted to "Capture the Unrepeat…" with ?
01:37:09 Rashid Digital Daddy: https://coolors.co/
01:37:20 Rashid Digital Daddy: you can use this website to find out what aligns with you
01:37:37 Bart Baggett: https://www.color-name.com/
01:37:42 Pooja Saran: https://color.adobe.com/create
01:38:40 Coach Dan Gordon: Google's color wheel
01:38:52 Rashid Digital Daddy: Reacted to "Color Wheel.png" with ?
01:39:25 Pooja Saran: https://www.youtube.com/watch?v=2QTHs7QSR9o
01:39:41 Bart Baggett: https://coolors.co/palette/738290-a1b5d8-fffcf7-e4f0d0-c2d8b9
01:50:40 Rashid Digital Daddy: Heal The Healers
02:00:42 Pooja Saran: Reacted to "My deep apologies. I…" with ?
02:05:21 Pooja Saran: IS the Artist within you feels SUCCESSFUL ?
02:15:30 Rashid Digital Daddy: Unlock Your Creative Power: Embrace Your Success, Awaken Your Inner Artist.
02:25:53 Rashid Digital Daddy: Brand Essence, Unique selling propositions, landing pages, opt-ins, imagery, palettes, typography
02:30:38 Ken Sky: corporateheadshotsthatsell.com
02:30:45 Ken Sky: Or something like that
02:33:46 Tueykay, L.Ac: Ken: thank you