Professional Speaking & Hosting Live Events
Description: Bart Baggett's monthly mastermind for speakers and coaches.
Video Replay now available.
Speaking for Big Seminars and Hosting Your Own Events
Lessons from the Big Money Speaker Bootcamp
Guest appearance by Seth Shapiro
Guest appearance by Glen Hemanes discussing the $15,000 Speaker Speaker's Kit
Click below to start the video with full sound and full screen optional.
Listen to the Marketing Mastermind via sound mp3 only.
http://InstantTeleseminar.com/?eventid=62889276
We suggest you start both sound and video at the same time for syncing.
Download Video here for offline viewing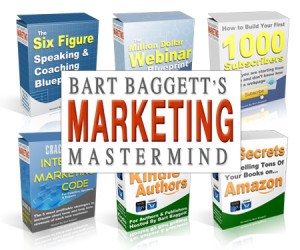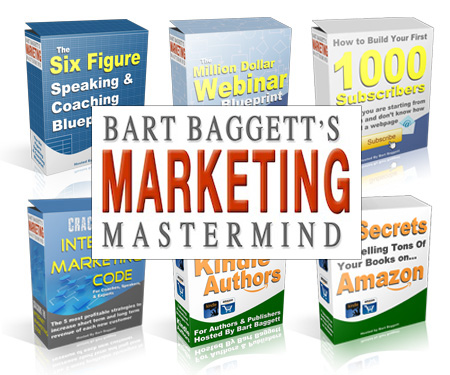 With premium membership, all these archived classes are unlocked.
Read more about the Marketing Mastermind community or discover how
you can have Bart Baggett personally work with you to craft your Perpetual
Lead Machine to automate the leads, sales, and appointment part of your business.