ENROLLMENT SECRETS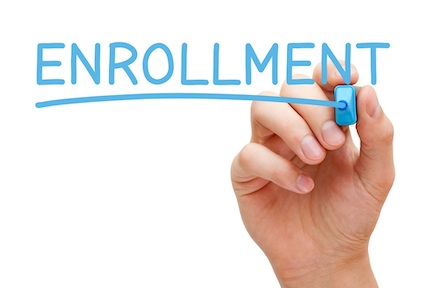 How to get commissions on NLP sales.
Here is the new sales page. Do not send clients directly here. If you want to promote this course and earn 20%, ask for a personal affiliate link which will help automate the tracking.
https://go.prismlifedesign.com/breakthrough-landing-2022a
Secrets of More Enrollments.
PRISM and NLP courses launched this month.
How can you help your clients achieve their goals?
Which program on the menu do you want to taste this month?
Chat:
00:13:25 Bart: https://bartbaggett.com/marketingmastermind/september-2022/
00:26:42 Bart: https://go.prismlifedesign.com/what-is-nlp-video
Scroll Down Below the replays to see the Sales Script
Good news.  I would like to give you a gift.  This week, I am booking Life Design Strategy Sessions for my past clients and friends.
I have some new techniques and programs which I think could really make a difference in your life.  When can we talk for about 30 minutes?
Script: 30 Minute Life Design Strategy Session
Intro
Rapport, No distractions,

My intention for the call is Threefold.
1) To help you crystallize your vision for the future.

2) To help you eliminate your biggest challenge or get you on track to start eliminating your biggest challenge

3) To help you create a plan and path for you to get there.
What would you like to get out of the call today?
Money, health, love, career, sense of purpose.Ok, I'm going to start by asking you some questions.
Then at the end of the call, I'm going to offer up some programs which might be beneficial for you. Whether or not you enroll in our programs is not what's most important.
What's most important is that we have a really focused coaching call over the next 30 min. So relax and let's be really present so we get the most out of this call.
Tell me a little about yourself and what you're up to.
Active listening.
Vision

Imagine you and I are one year into the future. It's TODAY's DATE, next year. You're looking back over the last year of your life. What must have happened personally professionally and financially for you to say it's been the greatest year ever?
Professional

Let's start with your professional life and career.
What's most important for you to accomplish professionally this year?
What's important about that?

Listen for the "Values" and personal reasons for wanting to accomplish that goal, build this business, launch this project, etc.  Once you know the person's values, you have the key to deep enduring motivation and can keep them "on the path" to emotional fulfillment.

CHALLENGES
What's stopping you from achieving that?
What's it costing you?
How committed are you to achieving this on a scale of one to ten?

If answer 7, respond:
"a 7 is a 4 in disguise. You're either committed and at a 10 or you're not. If you're really committed, nothing will stop you, so what needs to happen for you to be at a 10?"
How would you feel if you achieved your most important goal?
If you achieve that goal, how would your life be different?
OPPORTUNITIES:

With challenges come opportunities. What's the biggest opportunity you want to capitalize on right now?

Example: An opportunity could be a deal that you're working on. A relationship you want to connect with. A program you want to invest in, etc. Something you could jump on right away so you can start achieving success.
STRENGTHS:

What do you feel like you're doing well right now that you want to improve upon?
Communicating / non-confronting way / humor.
Earnest caring, motherly, and empathetic.
What's one step you can take right now to put your most important goal into action?
Financial:

What's your most important financial goal in the next year? (GET SPECIFIC)
What's the gap between where you are now and where you want to be?
If they don't answer directly, ask "What's your current income?"
Is it ok if we dig a little deeper into your financial situation to find out how we can best help you?
In order to achieve your goals, you realize you're going to have to invest in yourself and programs to further your education, right? You also realize that all successful people invest heavily in themselves, and that's why they're successful.
Have you invested in coaching or other programs before?
How much have you invested?
What have you invested in?
Let's do a quick budget breakdown right now to help you figure this out?
What's coming in every month and what's going out?

Out: Expenses, mortgage, credit card debt. What are you paying on your credit cards monthly?
What's an action step you can take right now to start improving your financial situation?
RECAP:

The most important goal is X, correct?
Your biggest challenge is Y, correct?
You're committed at Z, correct?
Your most important financial goal is X, correct?
Your biggest challenge financially is Y, correct?

Your two simple action steps are 1 and 2.  1. Get Enrolled.  2. Put 100% into the courses.
Has our time together been useful for you?
What are your two biggest insights from our call today?
Would you like to hear a little bit about our programs?
Testimonials.
Getting the Sale.
I'm going to talk to you about the (PRISM BREAKTHROUGH ) and the NLP certification program.
It has two components, an offline component and an online component.
So whether you're more partial to offline or online, we've built this for you.
The NLP program can be taken in person in GOA. The Prism Breakthrough program is both online and on zoom weekly for about 6 weeks.
In the online program, there's 6 modules.
https://go.prismlifedesign.com – This is the enrollment page Good news. On the check out page, you can bring your best friend for 50% off. Just $500.
https://courses.handwritinguniversity.com/p/prism-life-design-the-breakthrough
https://empressepublishing.teachable.com/courses/enrolled/512710
https://go.prismlifedesign.com/what-is-nlp-video NLP video
Look for your custom affiliate link to follow up in a text or email.