For members only.
Half an Hour earlier than last month.
Friday Night in the USA. Saturday Morning in Australia and India.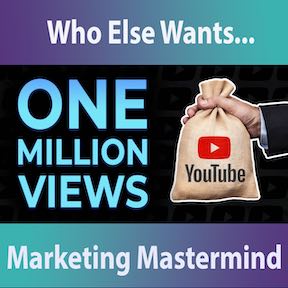 How to get 1 Million people to see your best videos for $5 a Day.
Topic: Running FB ads and Pushing out videos on social media to expand your brand.
 How to use social media post to determine what your audience responds to.
 How to use paid ad campaigns in youtube and facebook to build audiences who know, like, and trust you.
 How to use Twitter and small paid ads to determine which video topics you want to put into production.
Join the Weekend Marketing class
with Bart Baggett and Friends
Check the time zone as time zones change around the world.
Good for Singapore, India, and the USA, and great for Australia
Friday evening in the USA. September  29th at 6:30 pm PST / 9:30 pm EST
This is 7:00 am on Saturday, August 26th in India. 11:30 am in Australia
Singapore Saturday morning.
Sydney Australia Noon on Saturday.
This is HALF an hour EARLIER than before, so don't be 30 minutes late !
Please check the Word Time Buddy website because the USA changes time zones twice per year.
https://zoom.us/join
Meeting ID: 835 6622 0893
Passcodes: MM2023
Please use the Facebook group to post any great examples of registartion pages or upload your webinar registration page or AD which you found effective.
Homework:  Watch this 45 speech about how Alex Hermosi gets $2 million dollars a month in advertising by investing $70,000 a month in a team of content editors and free organic content.  Worth the watch.
1.2M Followers in 6 Months… My Content Marketing Strategy REVEALED