How Much Does a Handwriting Expert Cost? Article by Bart Baggett
As a lawyer, you may find yourself in a situation where you need to hire a forensic handwriting expert. But how much does this type of expert cost?
First, it's important to understand the role of a forensic handwriting expert. These experts are trained to analyze handwriting and signatures to determine their authenticity or identify the writer. They may be called upon in cases involving forgery, document examination, or even in divorce or employment disputes.
So, what is the cost of hiring a forensic handwriting expert like Bart Baggett? It's important to understand that the cost will vary based on the complexity of the case and the amount of time and analysis required. Generally, you can expect to pay anywhere from $2,000 to $3,000 per day for expert testimony.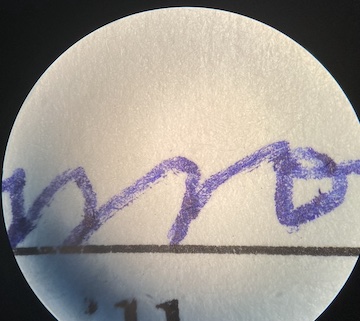 Here are some other factors that can affect the cost:
Travel expenses: If the expert has to travel for the case, this will add to the cost.

Expert report: The expert may charge for a written report outlining their findings.

Length of trial: The longer the trial, the more the expert will charge.

Expert fees: Some experts charge an hourly rate, while others charge a flat fee for their services.
It's important to discuss the cost with the expert before hiring them to ensure you are on the same page. Remember, the cost of hiring a forensic handwriting expert may be worth it in the long run if their testimony helps win your case.
Bart Baggett is a well-known forensic handwriting expert with over 25 years of experience. He has testified in numerous cases and his expertise has been recognized in courts nationwide. In one case, Baggett was able to prove that a will was a forgery, leading to the conviction of the defendant. In another case, he was able to identify the true writer of a threatening letter, ultimately helping to solve the case.
Baggett was hired in 2015 to appear in a civil trial in Los Angeles. Here is what he said about what happened while waiting in the hall for his name to be called to take the stand.
 "I was waiting outside to testify, and I saw a guy walk out. He looked around and walked back into the courtroom. He then comes back out and says, "We don't need you." I ask, "What do you mean, I've already been paid in advance." He states, "They saw you in the hall. And they stipulated that that signature was authentic. We don't need your testimony. If you testified, it makes him look like a liar. And then the judge would not trust anything he would say after that. They know your reputation. You're going to be very convincing" So, they literally caved. My reputation preceded me to the point where it was worth paying me to simply appear."
Overall, the cost of hiring a forensic handwriting expert can vary greatly depending on the specifics of your case. It's best to discuss the cost with the expert and weigh the potential benefits their testimony may bring to your case. With the right expert, the investment can be well worth it.
How do we price the lab work and investigation?
Most handwriting experts bill using the hourly retainer model or a flat rate model.
Prices often range from $300-$800 an hour. Some are much higher and require a minimum number of hours in their retainer. Bart Baggett charges $650 per hour and charges a minimum retainer of $3000.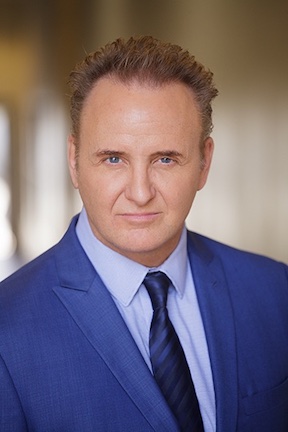 Baggett gave details on a recent case with 50 different handwriting samples in question. He said "We had a case recently where there were 50 suspects who might or might not have written have mailed some very disturbing letters with handwriting on the outside of two envelopes. They wanted to know which one of the employees' handwriting was written on the envelopes. Now at first glance, I don't know if that's 2 hours of work or 10 hours of work. I just don't know. They paid me a retainer of $4000. I took about three hours to review the handwriting of those 50 suspects. And then, I told the client that I had excluded 45 of the suspects during my first pass.   I narrowed down the 50 to just 5 good suspects.  I then spend another three hours determining which one of the 5 suspects wrote the envelopes. By the time we wrote the details 75-page lab report, the retainer was all used up."
Some clients prefer to just pay a flat rate rather than worry about being billed hourly. For example, a client could give pay a flat rate of $2000 for two documents. Sometimes, jobs like that are 2 hours of work, sometimes 5 hours. If it takes the expert five hours, the client got a really good deal going with the flat rate option opposed to paying an hourly fee.
If you want to talk about your forensic handwriting case, just go to this website and speak to one of our case consultants. 1-800-980-9030.
Bart Baggett's office can be reached at the following websites
https://handwritingexpertdallas.com/
https://californiahandwritingexperts.com/
https://floridahandwritingexperts.com/
https://handwritingexpertusa.com