The Pen is Mightier than the Word: Indisputable Success at Reducing Forgeries Paves the Way for Career in Forensic Handwriting Investigations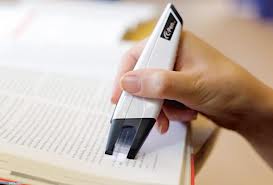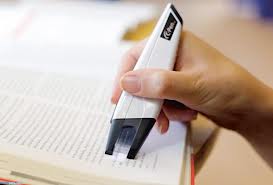 When it comes to forgery, the words written aren't as important as they way they are written. The falsification of documents like wills, checks and contracts can be caught when the science behind forensic handwriting investigation is put on the case. Dianne Peterson, owner of HandwritingExpertTennessee explains why the accuracy and reliability of this forensic science has led to explosive growth in this segment of the criminal justice system.
Los Angeles, CA (Vocus/PRWEB ) October 21, 2009 –- Six years ago, the majority of forgery cases never stood a chance because there were not enough trained handwriting experts available to prove the authenticity of a signature and testify in court. In 2003, The International School of Forensic Document Examination became the first non-governmental institution to train Forensic Handwriting Analysts. Today, the criminal and civil court system heavily relies on the testimony of these court qualified forensic expert witnesses. Forensic Handwriting Investigators are in high demand due to the invention of the scanner, color photocopier, and desktop publishing software. The crime of check forgery alone cost businesses over $19 billion dollar a year.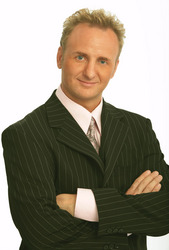 Bart Baggett- Forensic Handwriting Expert
"A serious shortage of court qualified document examiners has allowed thousands of trials nationwide to go uncontested, making it easy for criminals to forge documents to support their dubious claims." says Bart Baggett, director of Handwriting Services International and author of the best-selling "Success Secrets of the Rich and Happy" (Empresse Publishing, $17.95). "In many states, the attorney general just dismisses forged check charges in bulk and other document related crimes because the state's crime labs are backlogged up to 12 months to get an official forensic opinion. Without an in-court testimony from a court qualified forensic document examiner, the chances of getting a conviction are minimal."
"Most people who seek my opinion as an expert witness are honest people searching for truth," explains Dianne Peterson, owner of HandwritingExpertTennessee, and recent graduate of the The International School of Forensic Document Examination Forensics Program. "Betrayed and bewildered, these people are innocently trying to figure out if a suicide note is authentic, if a last will of a passed away parent is real, or the identity of the person leaving nasty notes on their husband's car window."
Like DNA, handwriting is unique piece of evidence which is a reliable indicator of identity, according to Peterson. The scientific indisputabilty of forensic handwriting analysis has led to the surprising growth of the field of Forensic Handwriting Investigation. When handwriting investigators are able to apply a proven scienctific process to a case, a decision is quickly made and the truth is inarguably revealed.
For Dianne, whose first career is as a dental hygienist, this means she spends less time with her hands in the mouths of her dental patients and more time in her handwriting laboratory.
The International School of Forensic Document Examination was founded in 2003 by Bart Baggett, when it was discovered that training for this unique Crime Scene Investigator-type career was only available: 1) in a government crime lab at very low wages, 2) at a private lab where apprentice examiners worked for free, or 3) for the Central Intelligence Agency (CIA), where employment is nearly impossible to obtain. The only non-governmental institution of its kind, the school has helped dozens of work-at-home entrepreneurs find rewarding careers in forensic document examination. The International School of Forensic Document Examination's graduates join the forensics community by testifying in both civil and criminal cases nationwide. The school has now expanded their distance learning program to include students worldwide, including Australia, USA, New Zealand, India, Canada, Taiwan, and Slovakia.
The school was founded by Bart Baggett, who is also one of world's most recognizable handwriting experts. Bart has appeared on such TV shows as CNN's Larry King Live, The Today Show, Fox TV's America's Most Wanted, and has even hosted TV shows such as PBS's "California Connected" where he interviewed California legislatures. Baggett began testifying in court during the 1990's and remains a frequent qualified handwriting expert witness in courtrooms nationwide for high profile cases.
For more information on The International School of Forensic Document Examination, including details and qualifications of the two-year distance-learning and mentoring program, please log onto http://internationalschool.us">http://internationalschool.us or call toll free in North America 1.877.297.4846 or at 310.926.1822. Consumers and attorneys can choose from a number of recommended highly trained forgery experts from http://handwritingservicesinternational.com">http://handwritingservicesinternational.com.
###