Video: 3 Ways To Spot a Bad Temper (Advanced Trait Stacking)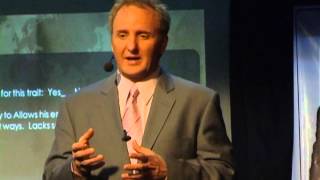 Everyone agrees that a "bad temper" is a personality trait nobody wants to have or be around anyone who does…
However, because it is so "despised" people who have a bad temper have found ways to disguise it so the unsuspecting wife, girlfriend, or employer doesn't know about it until the proverbial s&@t hits the fan (to use an American metaphor.)
If you've studied basic handwriting analysis, you might already be familiar with the accurate an easy-to-spot PRIMARY trait called Temper, as shown in the beginner's Grapho-Deck Flash cards and all the basic courses.
However, people can have the trait of "Bad Temper" but not have the t-bar stroke (as revealed in the primary trait).
This is when you must discover the fine art of trait stacking, as show in this short video clip below from the
Advanced 501 Mastery Course, by Bart Baggett ( President of Handwriting University and Author of the 501 Mastery Course.)
This video clip recorded live in India as part of the Level 501 Advanced Mastery Course.
Once you have completed the 301 Certification Course (or you feel you have the knowledge
required to be certified), the 501 Course is a great learning tool. This course covers all aspects of
advanced graphology, handwriting analysis, and personality profiling.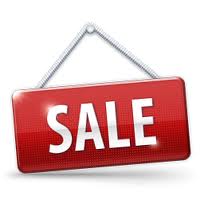 Want to learn more? See the Handwriting Courses that are on SALE this month at a deep discount.
Introducing the most expensive & advanced handwriting analysis certification course ever published in the United States…
Finally, You can go beyond all other handwriting courses and become a "Master" in Advanced Handwriting Analysis

Introducing the brand-new
2013 MASTERY CERTIFICATION COURSE
Now Accepting ENROLLMENTS for this Program.
Become certified as a Master Level Handwriting Analysts
Discover never-before-taught advanced analysis & Grapho-therapy techniques now available through this new Advanced Course.
ITEM: Level 501 Mastery Level Advanced Certification
Program 2013 Retail Price: SEE ORDER PAGE NOW FOR CURRENT PRICING

STUDENT TESTIMONIALS:
I just attended the advanced conference. It was great. We learned so many things beyond explanation All of the information we were given…loved it. Met great people full of good will toward one another. Was just a great conference. Enjoyed it. Handwriting is wonderful. Would recommend anyone to become a handwriting analyst.
– Brenda Petty Duncan, Oklahoma
Not ready for the Advanced Course? Get Certified in our 301 Certification Course first.
This is the most accurate and most popular certification course in the world today.
Over 1000 graduates in the last 10 years alone!
http://www.myhandwriting.com/learn/hwcertco.html